合作伙伴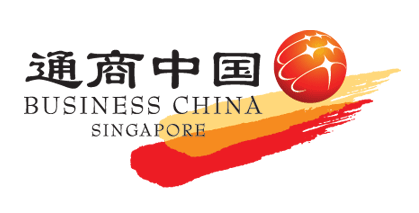 Business China
Launched in November 2007 by Founding Patron and Singapore's Founding Prime Minister Mr Lee Kuan Yew, Business China's mission is to nurture an inclusive bilingual and bicultural group of Singaporeans through extensive use of the Chinese language as the medium of communication, so as to sustain our multi-cultural heritage, and to develop a cultural and economic bridge linking the world and China.
For more information, please visit www.businesschina.org.sg
于2007年11月由建国总理兼通商中国创会赞助人李光耀先生倡议设立的通商中国,是一个综合语文、经济和文化元素的组织;宗旨是建立一个以华文华语为交流媒介的平台,造就一批双语双文化的中流砥柱,保留我国多元文化传统,搭建联系中国与世界各地文化和经济的桥梁。
更多详情,请浏览通商中国网站: www.businesschina.org.sg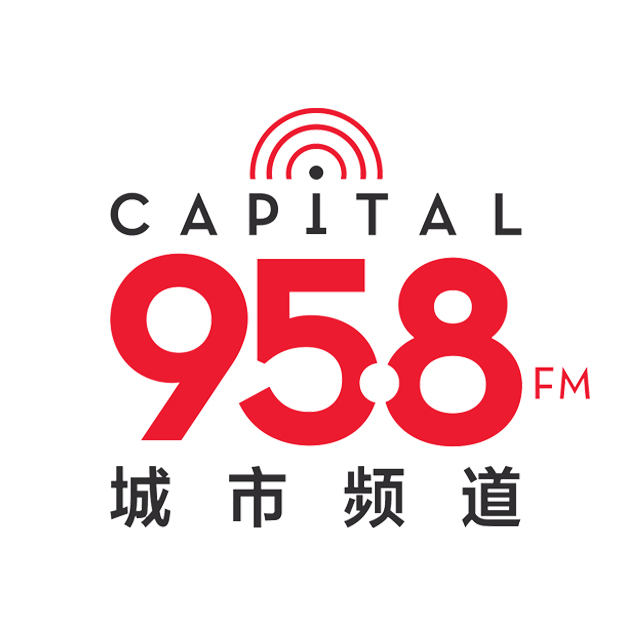 Capital 958
CAPITAL 95.8FM is the #1 News and Information radio station in Singapore that offers news, financial news, magazine-style programmes and favourite music from the 80s and 90s. It keeps listeners in the know about what's in, what's up and what's on through its talkshows, local, international and business news.
958城市频道是本地收听率第一的咨讯电台. 提供的节目内容包括新闻, 财经讯息和杂志性节目单元 (保健, 法律, 养儿育女等) 通过分析员和专业人士的深入讲解和分析,让听众掌握最多的本地及全球消息和生活讯息。听众也可以通过电台听到80-90年代的经典好歌。 CHINESE LANGUAGE AND CULTURE FUND (CLCF)
Chinese Language and Culture Fund(CLCF) was first proposed by Mr Wee Cho Yaw, then President of Singapore Federation of Chinese Clan Associations during a congratulatory dinner held to celebrate the appointment of the Honourable Mr Lee Hsien Long as Prime Minster of the Republic of Singapore, on 19 October 2004.
CLCF's objective is to support registered organisations, which are involved in enhancing the standard of Chinese language and promoting Chinese culture among younger Chinese Singaporeans.
Since CLCF's inauguration till date, the fund has co-organised and sponsored more than 200 events/activities. All applications must be in alignment with the nation's educational and cultural policies to raise the standards of Chinese language and promote Chinese culture. Furthermore, activities must have creative elements and should benefit a significant group of people.
中华语言文化是由宗乡总会主席黄祖耀先生于2004年,在祝贺李显龙接任我国总理的晚宴上提议成立的,目的是协助国人全面提升华文水平。基金成立至今已十年,共资助了两百多个项目及活动。凡本国注册团体,所申请的项目符合我国的教育文化政策,同时有助于提升华文水平及弘扬华族文化,活动具有创意和深广的影响,都将有机会获得资金援助。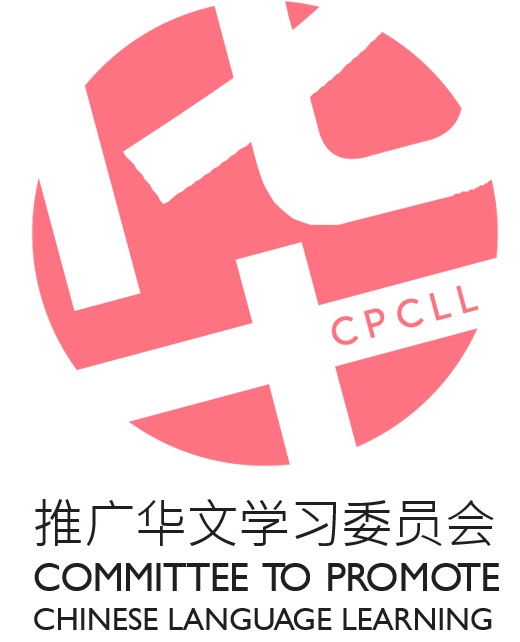 COMMITTEE TO PROMOTE CHINESE LANGUAGE LEARNING (CPCLL)
The Committee to Promote Chinese Language Learning (CPCLL) aims to garner the support of the community to support the learning of Chinese Language and to facilitate a continuing process of collaboration between schools, community organisations and the media to create an environment for promoting the use of Chinese Language beyond schools. The Committee, formed in January 2005, is currently led by Ms Low Yen Ling, Parliamentary Secretary for Ministry of Education & Ministry of Trade and Industry.
The Committee comprises of representatives from Parliament, Academia, Educators, the Chinese Community, National Library Board, Teachers' Union, Writers and Members of the media and publishers.
The CPCLL consists of 5 working groups: Reading, Writing, Culture, Pre-School and Outreach and Engagement. Our signature programmes are:
• Cultural Performance Exposure Scheme
• Speakers' Series
• Author-in-Residence Programme
• World Book Day cum Literature Under the April Sky
• Seminar cum Workshop for Pre-School CL Teachers
For more information on CPCLL, please visit www.cpcll.sg
推广华文学习委员会成立于2005年,目前由教育部兼贸易及工业部政务次长刘燕玲女士领导,其宗旨是为学生营造一个学习与应用华文的大环境、争取华社对华文教学改革的支持以及加强学校、社区组织和媒体之间的合作。委员会的成员包括国会议员、大学教授、教育部、学校、华社、国家图书馆管理局、教师总会、作家协会和文艺协会、媒体、报章、出版社代表和其他专业人士。
推广华文学习委员会一共有五个工作小组:阅读组、写作组、文化组、学前组以及宣传与交流组。多年以来,委员会致力于举办多元化的活动,目前的旗舰项目主要有:
• 文化随意门
• 名人演讲系列
• 驻校作家计划
• 世界书香日暨文学四月天
• 学前华文教学研讨会暨工作坊
请登入网址www.cpcll.sg查询更多有关推广华文学习委员会的详情。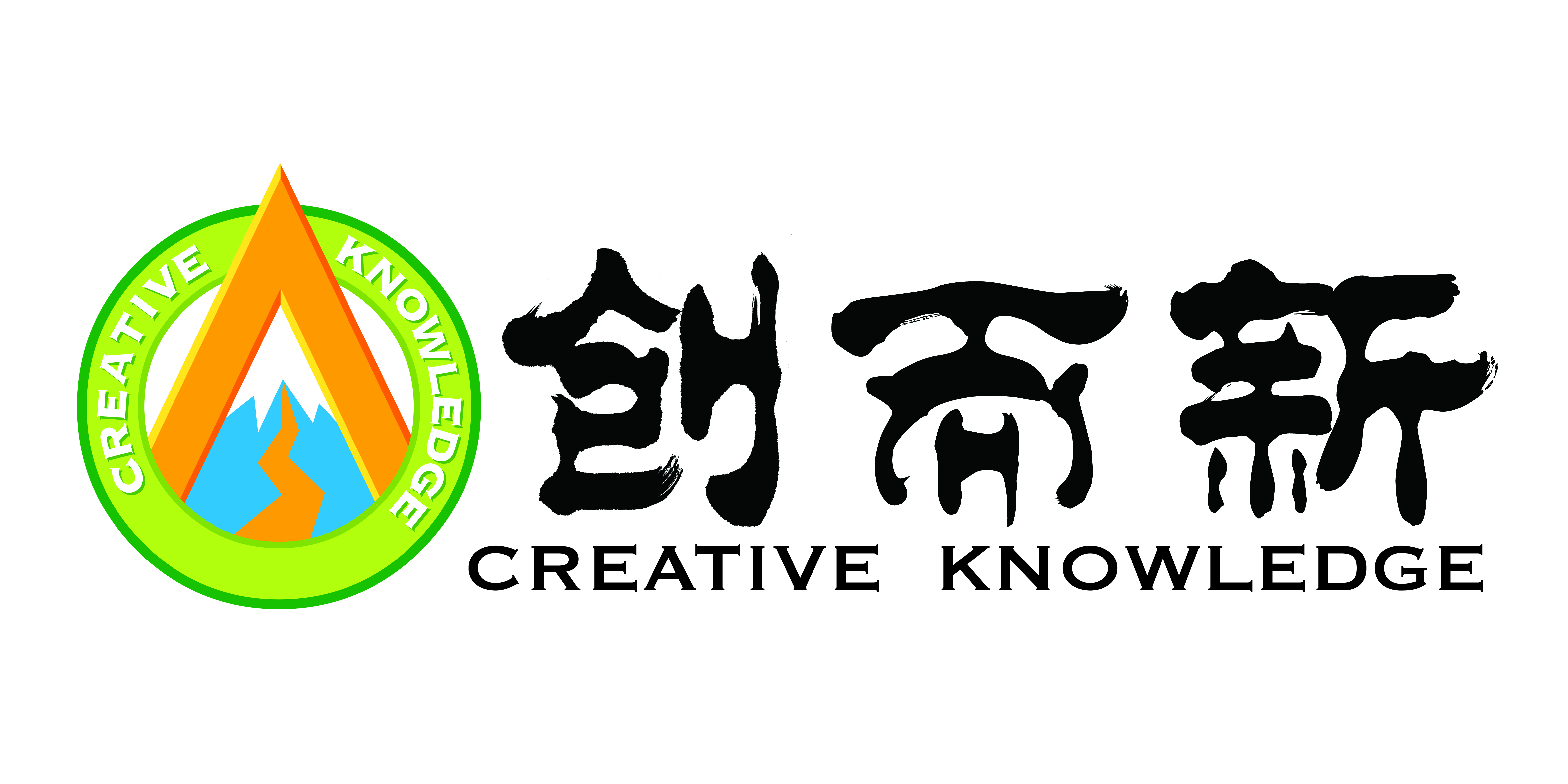 CREATIVE KNOWLEDGE
Creative Knowledge Ltd was established in 2008,affiliated to Creative Technology Ltd. The company's core business is in building and marketing IT and educational products. These include digital textbooks, e-story books, Apps for mobile learning, Chinese learning products and edictionaries (approval by SEAB) for Chinese language exams…etc.
Creative Knowledge invested heavily in building the next generation of education cloud platform and application services. These technologies include language tools like text-to-speech, voice verification and Chinese handwriting recognition…etc.With the high technology capabilities coupled with a track record of successful deployments in China and Singapore, we believe that we have the necessary foundation to benefit young children growing up here and in the region.
创而新科技公司成立于2008年,是创新科技集团投资在数字教育领域的联营子公司。创而新站在创新科技积累多年的科技的基础之上,致力于数字教育科技和互联网云平台的研发,多年来积累了丰富经验和专利技术:在自然语言处理技术、语音辨识与合成技术、数据挖掘与测评技术等方面都取得了全球领先的研究成果;开发了具有自主知识产权的数字教材与数字教辅的制作与发布平台。旗下产品有:小学华文动漫书,华文作文考试用的电子词典,《wawayaya爱读》儿童数字图书移动阅读平台,汉神中文软件等。

EYEPOWER GAMES Company
EyePower Games aspires to create a truly participative and collaborative technology platform that can be harnessed to enable users to experience media-enriched immersive environments that enhance learning and collaboration. Capitalizing on its unique imaging technology, it produces NewsMaker and Moo-O - targeted strategically for use in the teaching of language arts and language across the curriculum - that have won awards in United States for being outstanding educational software. EyePower Games continues to create impact in the educational software industry through its innovative partnerships of video technology with innovative educational software design that empowers learners of the 21st century.

GISTXL TECHNOLOGY PTE LTD
GistXL develops, customises and manages software and services that allow governments, corporations and individuals to overcome language barriers and reap the full advantages of globalisation. These include translation technologies, language learning technologies and other cross-language technologies and applications. GistXL is headquartered in Singapore and has development sites in Singapore and the People's Republic of China. It is a National Infocomm Award prize winner and national research grant recipient. It recently launched the revolutionary Chinese language learning tool - NewsTalk (newstalk.zaobao.sg) - together with Lianhe Zaobao.

INTERLEXIS/FRANK TAN RESEARCH ASSOCIATES
Interlexis/Frank Tan Research Associates is a translation services provider that has been serving both the private and public sectors in the region since 1982. Its long history and diverse clients have allowed it to build up an experienced corps of translators and editors and valuable language resources to provide high-quality and affordable language services in 46 languages. It is a responsible and respected member of the global translation community and actively participates in translator training, industry standardisation and public education initiatives around the world. It is the co-organiser of the annual Singapore International Translation Symposium.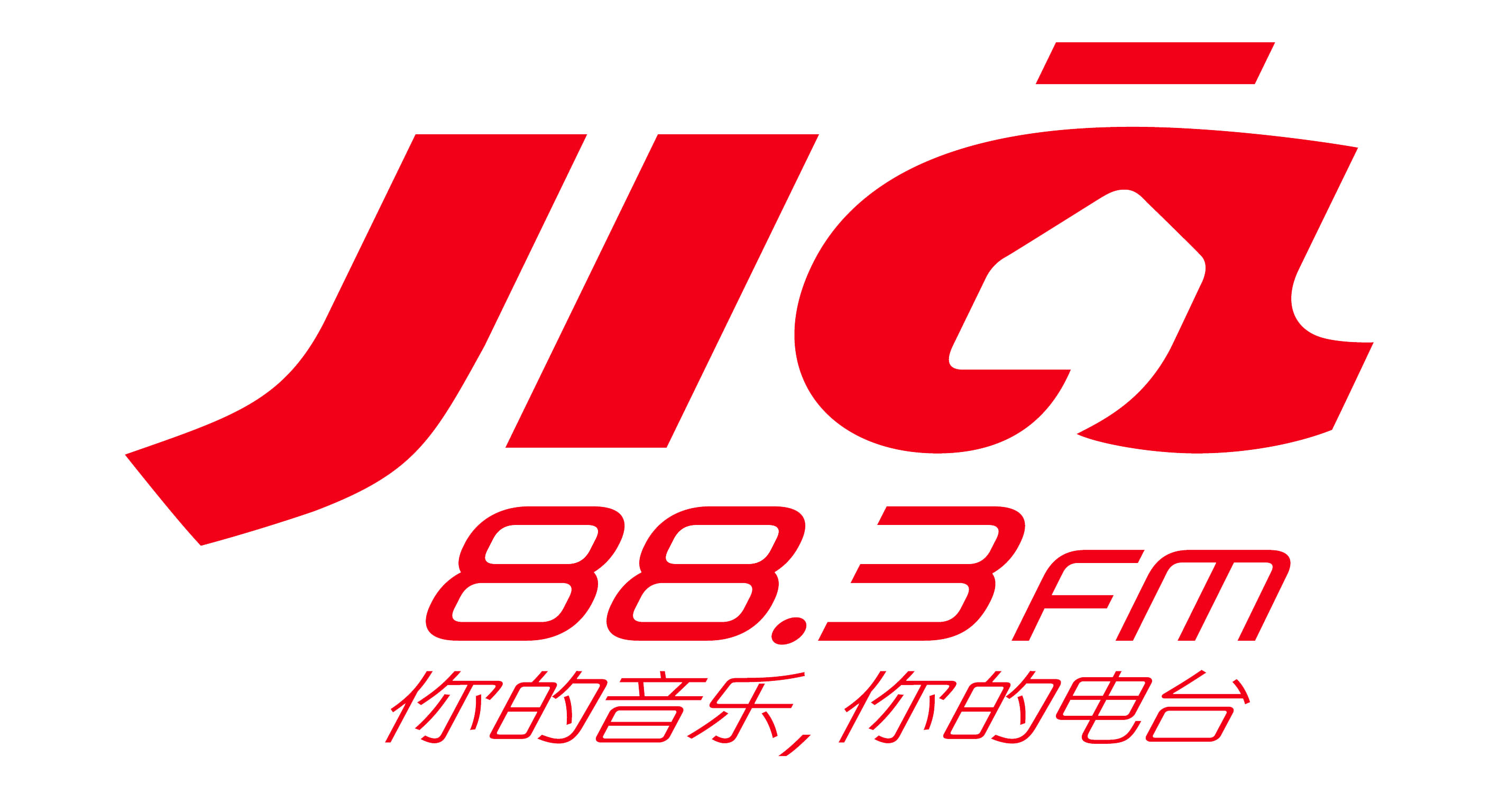 88.3JIAFM
88.3Jia FM, is the only bilingual radio station in Singapore that plays both Mandarin and English all-time favourite ballads from the 1980s to current hits. Re-launched in 2007, 88.3Jia FM has since built a strong and loyal following with the 25 to 44-year-olds. The unique blend of 88.3Jia FM caters to the changing lifestyle of Singaporeans who are increasingly conversant in both Mandarin and English.
The station engages its listeners through various activities such as Car Decal Giveaways, Meal Gatherings with Listeners as well as Tour Leads and Outdoor Broadcasts. 88.3Jia FM also engages its listeners online through Facebook, Instagram, WhatsApp and the station's very own website www.883jia.com.sg.
88.3Jia FM ,属于SAFRA Radio,是新加坡唯一双语电台,播放80年代到目前最受欢迎的流行歌曲。于2007年重新推出後, 88.3Jia FM已经拥有大量25至44岁的忠实听众,加上混合中英双语的特质,特别能够迎合精通双语的新加坡人。www.883jia.com.sg增加和听众联系。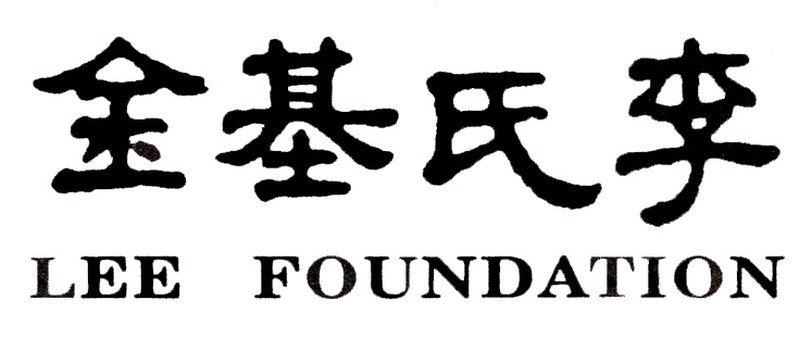 LEE FOUNDATION
The Lee Foundation was established in 1952 by Dr Lee Kong Chian to help the poor and needy. Beyond the provision of financial support, the Lee Foundation reaches out to the needy through education and social services. In 2015, the Lee Foundation gave cash donations to various museums and NHB divisions in support of their heritage projects:
• The Asian Civilisations Museum in support of the ACM Gala
• Treasures of the World from the British Museum exhibition at the National Museum of Singapore (NMS)
• The Malay Language Council for Bulan Bahasa (Malay Language Month)
• The Promote Mandarin Council for the Speak Mandarin Campaign
• Founder's Circle, a group of patrons who are committed to providing support for the National Museum of Singapore (NMS)
• The launch of "Ancestral Home of Tun Tan Siew Sin", a book published by Ms Tan Siok Choo at the Peranakan Museum
• The Asian Civilisations Museum (ACM) received donations to develop educational projects through the Lee Foundation Fellow Programme
• The Tamil Language Council for the Tamil Language Festival
The Lee Foundation's generous support has contributed to enriching educational programmes in the heritage sector and aided in promoting the use of our mother tongue languages.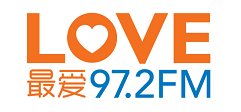 LOVE 97.2FM
An adult contemporary lifestyle-based music station featuring popular Mandarin hit songs from the the 90s till current.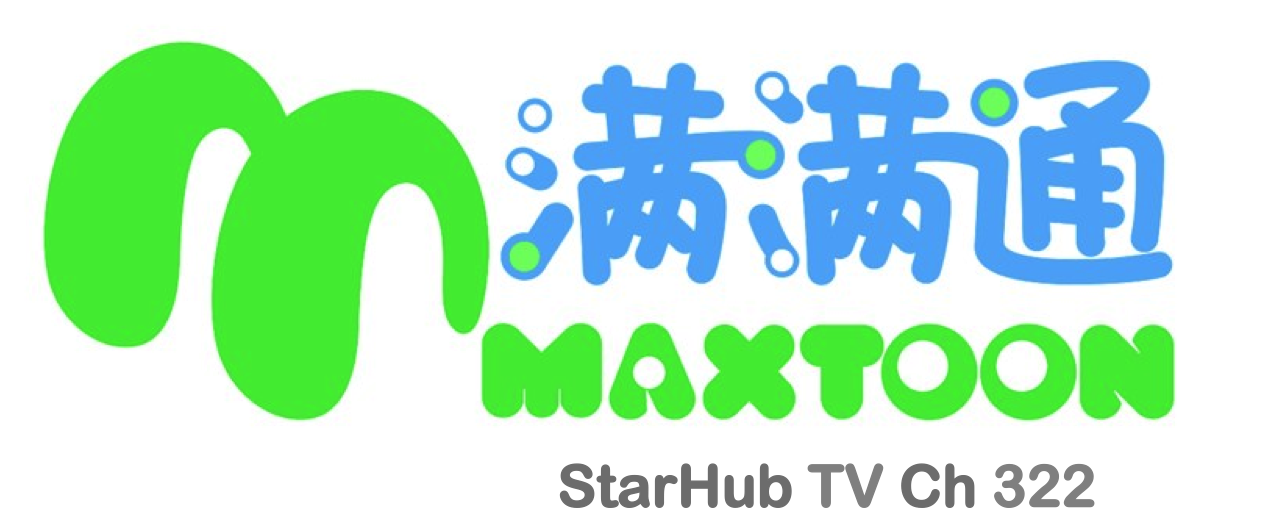 MAXTOON
MaxToon – A Brand New Mandarin Edutainment Channel for Kids
MaxToon was launched on StarHub TV Channel 322 on 18 May 2016. It is a brand new Mandarin edutainment channel in Singapore dedicated to kids. MaxToon is targeted at kids aged between three and twelve years old. Besides offering curated kids' content from China, MaxToon will also broadcast specially developed Singapore-made productions to showcase local talents, as well as engage in co-development projects with Chinese production companies. Through the offering of enriching and engaging content, MaxToon hopes to provide a unique learning environment for kids to develop their appreciation of and competency in Mandarin.
《满满通》 - 一个全新的华语寓教于乐的儿童频道
满满通儿童频道是在2016年5月18日正式在新加坡星和电视322频道启播。这是一个全新的华语寓教于乐的儿童频道。满满通少儿频道立志为3至12岁的儿童打造一个独树一格的空间,带他们进入一个好学好玩和充满爱的世界。满满通将汇集全中国最受欢迎的儿童动画与节目,也会精心打造最有创意又充满知识的本地制作;通过好玩有趣的内容,让孩子们学习,并且度过欢乐的时光。
满满通,欢笑学习乐融融!

NATIONAL LIBRARY BOARD
The National Library Board (NLB) nurtures Readers for Life, Learning Communities and a Knowledgeable Nation. Through the National Library and its network of 26 public libraries, NLB promotes reading, learning and information literacy. By forging strategic partnerships to cultivate knowledge sharing, the libraries also encourage appreciation and awareness of Singapore's history through their wide range of programmes and collection on Singapore and regional content. The National Archives of Singapore, an institution of NLB, oversees the collection, preservation and management of public and private archival records, including government files, private memoirs, maps, photographs, oral history interviews and audio-visual materials. NLB also uses innovative technology to provide access to its digital library resources and services, and archival collection. Established on 1 September 1995 as a statutory board, NLB is now under the Ministry of Communications and Information (MCI).
For more information on NLB, please visit www.nlb.gov.sg.

SBS TRANSIT
SBS Transit is a leading public transport operator in Singapore. It ferries more than three million passenger trips a day on its extensive bus and rail network. SBS Transit is a strong supporter of Singapore's national language campaigns organised by the Language Council Secretariat. In 2015, it provided free advertising space on its buses in support of Speak Mandarin Campaign. SBS Transit's generous provision of media advertising platforms has allowed the language councils to effectively reach out to the public, championing the cause for the use and preservation of our mother tongue.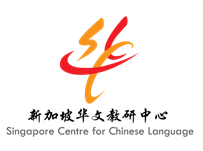 SINGAPORE CENTRE FOR CHINESE LANGUAGE (SCCL)
The establishment of Singapore Centre for Chinese Language (SCCL) was announced by Prime Minister Lee Hsien Loong on 6 September 2008, and was opened by Minister Mentor Lee Kuan Yew on 17 November 2009. The objective of SCCL is to enhance the effectiveness of teaching Chinese as a second language in a bilingual environment and to meet the learning needs of students from non-Mandarin speaking homes. Through the provision of quality training, SCCL hopes to enhance the teaching literacy, competency and professionalism of Chinese language teachers. It will also strive to promote the development of Chinese culture and language in Singapore. The Centre also focuses on researching innovative teaching and learning strategies, and through the promotion of effective Chinese language pedagogy in a bilingual environment, the Centre hopes to develop unique and effective teaching methods to strengthen the position of SCCL as the regional teaching and research centre for Chinese as a second language. In the first six months of providing in-service training since June 2009, SCCL has trained more than 2500 Chinese teachers.
新加坡华文教研中心由新加坡共和国总理李显龙先生于2008年9月6日宣布成立,并于2009年11月17日由内阁资政李光耀先生揭幕。教研中心成立的主要目的是为了加强双语环境下华文作为第二语言的教学成效,并满足华语为非主要家庭语言学生学习华文的需要。教研中心通过提供优质的培训课程,提升华文教师的教学素养、教学能力与专业水平,并尽力促进华族语言文化在新加坡的发展。教研中心也着重创新教学与学习策略的研究,致力在双语环境中推广行之有效的华文教学法,期望开拓出独特、有效的教学方式,以加强中心作为本区域华文第二语言教研中心的地位。教研中心自2009年6月正式开课的首半年,已经培训了超过2500名的新加坡华文教师。

SINGAPORE CHINESE CHAMBER OF COMMERCE & INDUSTRY (SCCCI)
Established in 1906, the Singapore Chinese Chamber of Commerce & Industry (SCCCI) is an internationally renowned business organisation and the apex body of the Chinese business community in Singapore. It is the founder of the biennial World Chinese Entrepreneurs Convention and the World Chinese Business Network (www.wcbn.com.sg), a global online business information portal. It plays a key and pro-active role in representing the interests of the local business community. In its continued drive for service excellence, the SCCCI has become the first business chamber in the region to be awarded ISO 9001:2000 certification since 1995. In 2009, the Chamber successfully upgraded its ISO certification to ISO 9001:2008.
The SCCCI has a membership network of 151 trade associations and 4,000 corporate entities including large financial and business organisations, multinational corporations, government-linked companies, and small and medium enterprises from a wide spectrum of trades and industries. These members together provide vast resources and opportunities which enable the SCCCI to develop an influential global Chinese business network for business, education, culture and community development. In return, they share a strong sense of pride and identity together and benefit immensely from the SCCCI's membership services, facilities and activities
新加坡中华总商会成立于1906年,是新加坡历史悠久的商业团体。总商会不但是本地华商华社的最高领导机构,在国际商业舞台上享有良好的信誉,同时也是世界华商大会的创办机构,并拥有广泛联系世界各地华人企业的商业资讯网站 "世界华商网络"(www.wcbn.com.sg)。在维护新加坡商家利益、推动国内外商贸、教育、文化与社区发展各个方面,都扮演着积极和重要的角色。总商会于1995年荣获ISO 9001:2000国际标准证书,不断为会员提供国际水准的优质服务。2009年,总商会通过国际标准组织的审核,获颁ISO 9001:2008国际标准证书。
新加坡中华总商会目前拥有151个商业团体会员和4000名商号会员,其中包括来自各行各业的跨国公司、政联机构、大型金融与商业组织和中小型企业。总商会为会员提供多种交流平台、以便分享丰富的资源和商机,并共同建设极具影响力的世界华商网络,为经贸、教育、文化和社会发展作出贡献。成为总商会的会员,不但能够分享彼此间强大的归属感、认同感,而且可以享受多种服务、设施与活动优惠。

SINGAPORE FEDERATION OF CHINESE CLAN ASSOCIATIONS (SFCCA)
Established in 1985, Singapore Federation of Chinese Clan Associations (SFCCA) is the apex body of the Chinese clan associations in Singapore, with PM Lee Hsien Loong named as our first Patron in 2011. The Federation's primary objectives are to promote understanding and appreciation of Chinese language, culture and values; to lead the Chinese clan associations in Singapore, as well as, organise and support educational, cultural and community activities. The Federation now boosts a membership of 212.
For more information, please visit www.sfcca.sg
新加坡宗乡会馆联合总会(宗乡总会)于1985年注册成立, 是我国华人宗乡会馆的最高领导机构。于2011年荣邀李显龙总理担任首位赞助人。宗乡总会主要宗旨是:加强华人宗乡会馆的密切合作,主办或资助有关教育、文化、社会等方面的活动,提高公众对华族语文、文化和传统的认识。自成立以来,总会一直肩负着带动华人社会、推展华族文化事业、发扬华族优良传统的神圣使命。宗乡总会目前有212个会员团体。
更多详情,请浏览宗乡总会网站www.sfcca.sg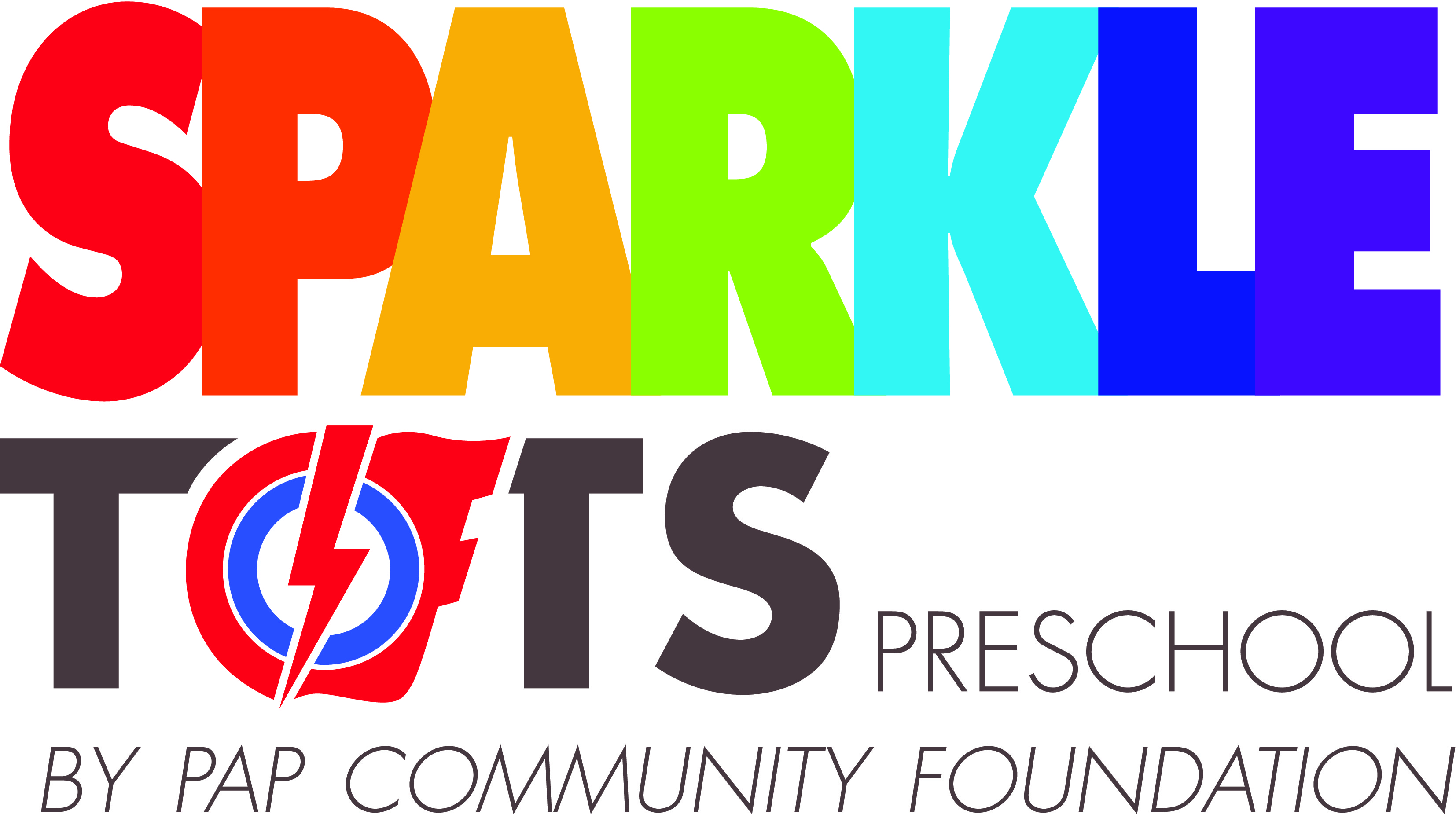 SPARKLETOTS
At PCF Sparkletots Preschool, we empower our children to be thinkers, explorers and problem-solvers as they learn through play. We nurture our children's unique qualities and potential, to become successful life-long learners. We aim to develop our children to become confident, keen and active learners and effective young communicators. With close to 380 centres located island-wide, PCF Sparkletots preschools are located conveniently throughout Singapore. We actively promote bilingualism through a comprehensive curriculum and creative teaching strategies to help our children develop an interest in the Mother Tongue language and lay a strong foundation for effective bilingualism.
The Speak Mandarin Campaign Parent-Child Talent Competition is a great opportunity for our children to showcase their talent and is an excellent platform for their families to bond and have fun while learning their Mother Tongue language. We look forward to participate in more of such programmes that engages our children, their families and our educators.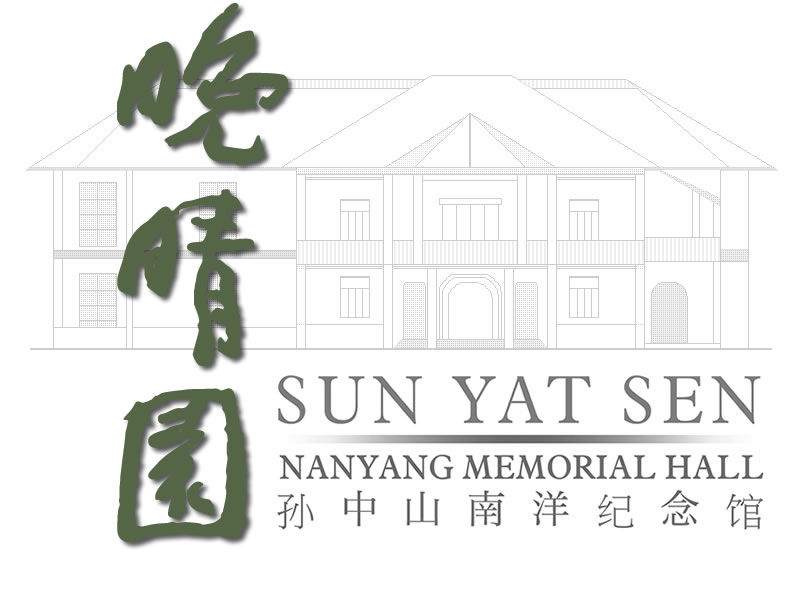 SUN YAT SEN NANYANG MEMORIAL HALL
Sun Yat Sen Nanyang Memorial Hall (SYSNMH), a heritage institution under the National Heritage Board, traces Dr. Sun's revolutionary activities in the Southeast Asian region and highlights the impact of the 1911 Chinese Revolution on Singapore as well as Singapore's contributions to the Revolution.
The SYSNMH was re-opened to the public on 9 October 2011 after one year of renovation works. The revamped Memorial Hall features a new storyline and new galleries that introduce key community leaders in the early 20th century; highlights Nanyang as a base for Revolution; and explores the impact and influences of the 1911 Chinese Revolution on the Singapore Chinese community.
由新加坡国家文物局管理的晚晴园—孙中山南洋纪念馆,曾是孙中山先生在南洋的革命基地。它不只见证了南洋华人对辛亥革命所作出的贡献,更反映了二十世纪初新加坡华社的多元性。经过一年的整修,晚晴园—孙中山南洋纪念馆于2011年10月8日重新对外开放,同时纪念辛亥革命一百周年。翻新后的晚晴园通过历史照片、油画、孙中山墨宝等文物,以更为宏观全面的视角,展示二十世纪前半叶的新加坡华社面貌,并探讨辛亥革命对新加坡及南洋华社所产生的深远影响。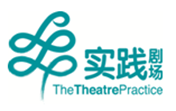 THE THEATRE PRACTICE
The Theatre Practice (TTP) is the longest-standing professional bilingual theatre group in Singapore. In 1965, theatre doyen Kuo Pao Kun and dancer/choreographer Goh Lay Kuan founded Singapore Performing Arts School, The Theatre Practice's earliest incarnation.
Over the years, TTP continues to dedicate itself to critique life objectively; to entertain the audience respectfully; to explore new frontiers in art unceasingly through its strong repertoire of local productions and overseas works. Over the last 50 years, TTP has presented and collaborated in over 300 productions ranging from classics embodying Singapore's diverse cultural backgrounds, to lauded Chinese musicals and experimental works focused on exploring an alternative voice in theatre.
TTP is also the earliest group to offer arts education in Singapore. In 1994, it started the Student Theatre Exposure Project which was later renamed as TTP Education Project. This programme focus on bringing the theatre arts into the schools, inspiring students to think creatively and critically. TTP is also the organizer of National Story Challenge - an original improvisational storytelling competition on a national level.
TTP strives to embrace the diversities of the local multicultural landscape, bringing you theatrical works which are entertaining, original and thought-provoking.
关于实践剧场
实践剧场是新加坡历史悠久的专业双语剧团。戏剧家郭宝崑与舞蹈家吴丽娟于1965年成立了新加坡表演艺术学院,半个世纪以来经历几次易名,成为今天为人熟知的实践剧场。
透过每年的本土制作与海外邀约剧目,实践剧场积极履行其艺术理念:客观地批判生活、尊重地娱乐民众、无休止地寻求创新。50年来,实践剧场公演剧目超过300部,当中不乏蕴含本土多元文化的经典剧作,还有深受普罗大众欢迎的华语音乐剧,以及探索剧场另类美学的实验性作品。
实践剧场也是最早在新加坡提供艺术教育的团体,并于1994年推行"学生剧场工程",现名为"实践剧场教育工程",致力将舞台艺术带入校园,培养学生的创意思维与表达能力。实践剧场更是"全国《故事擂台》比赛"的主办单位,鼓励学生以别具一格的方式即兴讲演故事,历年来获得各校师生的踊跃参与。
实践剧场坚持扎根在多元文化的艺术土壤,致力为大众带来兼具娱乐性、原创性及思辨性的剧场作品。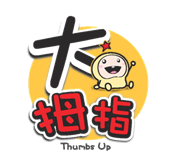 THUMBSUP
Published by Singapore Press Holdings Limited, Lianhe Zaobao has since launched four student publications with educational values and fun elements catered towards different age groups, namely zbCOMMA(secondary students), Thumbs Up(upper primary), Thumbs Up Junior(lower primary) and Thumbs Up Little Junior(pre-school).
Through interesting content and eye-catching layout, students and parents alike can learn Chinese the fun way while knowing more about current affairs, cultivating the good habit of newspaper reading since young.
新加坡报业控股(SPH)旗下的《联合早报》,针对不同年龄层的学生,推出四份富有教育性兼趣味性的刊物:《逗号》、《大拇指》、《小拇指》和《小小拇指》。
家长和同学可通过轻松有趣的新闻和内容学习华文,及培养读报的好习惯。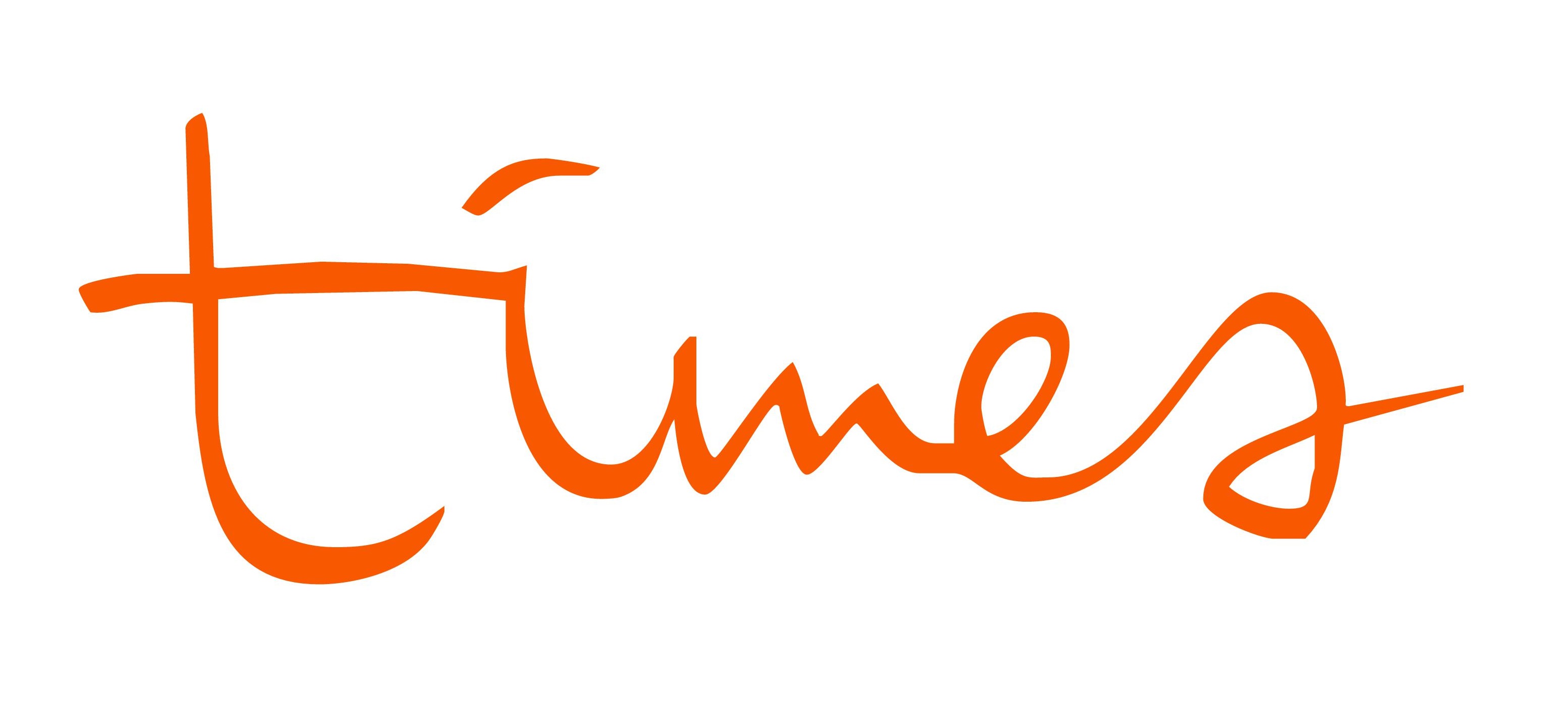 TIMES THE BOOKSHOP
Times Bookstores is a leading retailer of books and complementary products with a chain of bookstores in Singapore and Malaysia. Established since 1978, our bookstores offer a wide array of books and magazine titles catering to readers of all ages and interests, including but not limited to children's, fiction, non-fiction, lifestyle, business and management.
To provide a complete shopping experience for our customers, we offer complementary non-book products such as educational toys and games, stationery, premium choices of writing accessories and instruments, lifestyle and gift items, that cater to the lifestyle needs of discerning consumers.
We are dedicated in catering to the evolving needs of families and children by providing them with an inspiring and conducive environment suited for learning and discovery. Our bookstores regularly host a variety of exciting and vibrant activities for our customers. These include author appearances, book signings, storytelling, children and lifestyle workshops.
Specially developed for the travel retail market, Times Travel stores are conveniently located across the three terminals in Singapore Changi Airport to offer the latest product mix and an enhanced retail store experience for travellers on the go.
时信书局(Times Bookstores) 为新加坡和马来西亚的首屈门市。自1978年开业以来,为不同年龄和兴趣的读者群,提供全方位的书本与杂志。其中有儿童和成人读物、小说和非小说类文学作品、生活时尚、商业管理等等的书籍。 为了满足顾客的购物需求,时信书局也提供一站式的购物服务。除书本杂志外,也售卖具有教育性的玩具、游戏产品、文具和精致礼品等。
在考虑到满足家庭和孩子需求的前提下,我们还提供一个充满启发性、符合学习的空间。时信书局定时举办不同类型的活动,如:与作者面对面的签名会、讲故事,儿童与时尚生活工作坊。 另外, 在考虑到观光旅客的需求,时信书局也在新加坡樟宜机场的三个航站楼设门市,给旅客提供最时尚的产品和最满意的购物体验。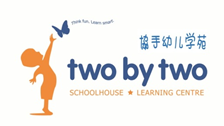 TWO BY TWO SCHOOLHOUSE
Two by Two Schoolhouse was founded by two mothers and educators who only wanted the best learning environment for their children. We wanted to create an innovative and experiential curriculum whereby our children could learn through play.
We are a Mandarin based kindergarten cum enrichment centre with creative and fun programs. We specialize in language acquisition in young children, particularly in Mandarin and we have successfully developed programs make the learning of Mandarin fun, engaging and relevant.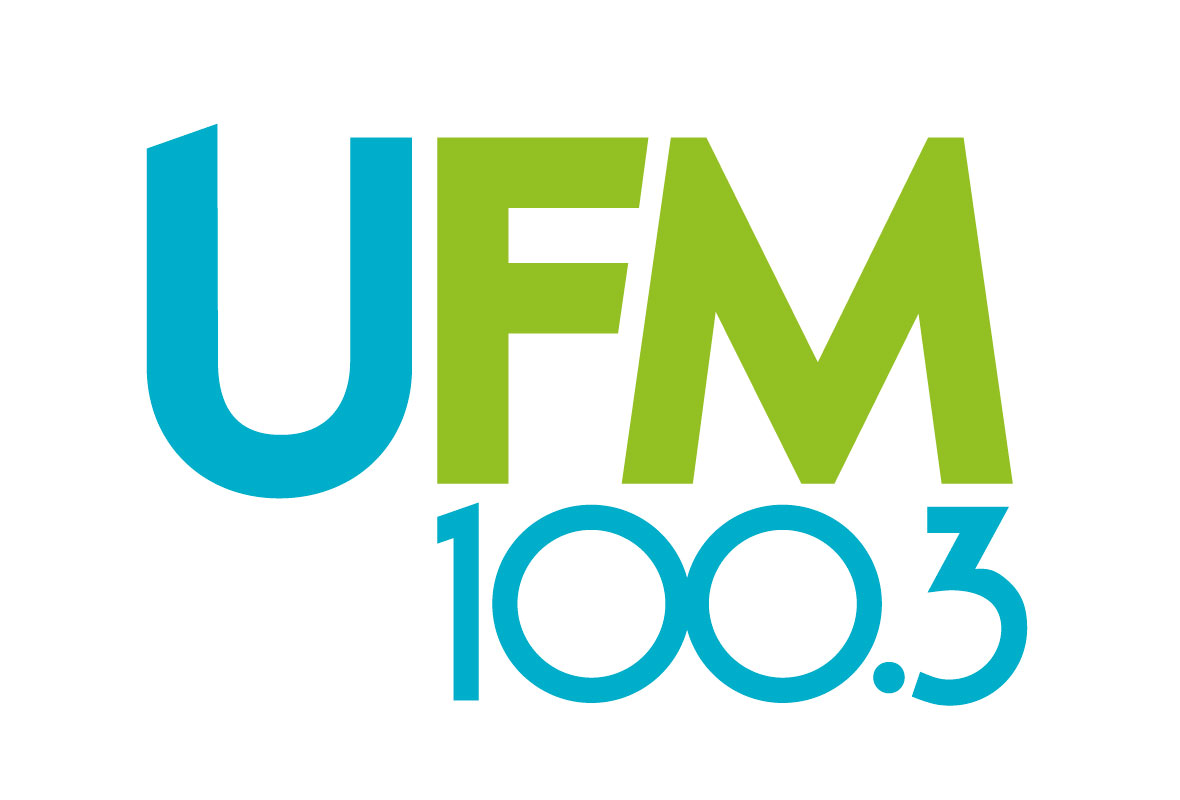 UFM100.3
UFM100.3 is a highly-charged Mandarin music station targeting at working professionals aged between 35 – 49 years old. The station plays popular and familiar mandarin hits, with engaging lifestyle content and current hot topics for the busy individual. UFM100.3's breakfast show is anchored by veteran DJs in UFM100.3 Mornings with Wenhong, Limei and Xiaozhu.
Like UFM100.3 on facebook.com/UFM1003, or tune in to us on UFM1003.sg or download our free mobile app!
UFM100.3是报业控股华文媒体集团属下的中文音乐电台,全天24小时波音。主要针对35岁至49岁的听众进行广播,选播他们最喜欢、熟悉的90年代至当下流行的最U选的好歌。除了音乐我们也配合忙碌都市人需求提供每小时新闻以及各类生活保健资讯。

WORKFORCE DEVELOPMENT AGENCY
The Singapore Workforce Development Agency (WDA) enhances the competitiveness of our workforce by encouraging workers to learn for life and advance with skills. In today's economy, most jobs require not just knowledge, but also skills. WDA collaborates with employers, industry associations, the Union and training organisations, to develop and strengthen the Continuing Education and Training system that is skills-based, open and accessible, as a mainstream pathway for all workers - young and older, from rank and file to professionals and executives - to upgrade and advance in their careers and lives. For more information, please visit www.wda.gov.sg.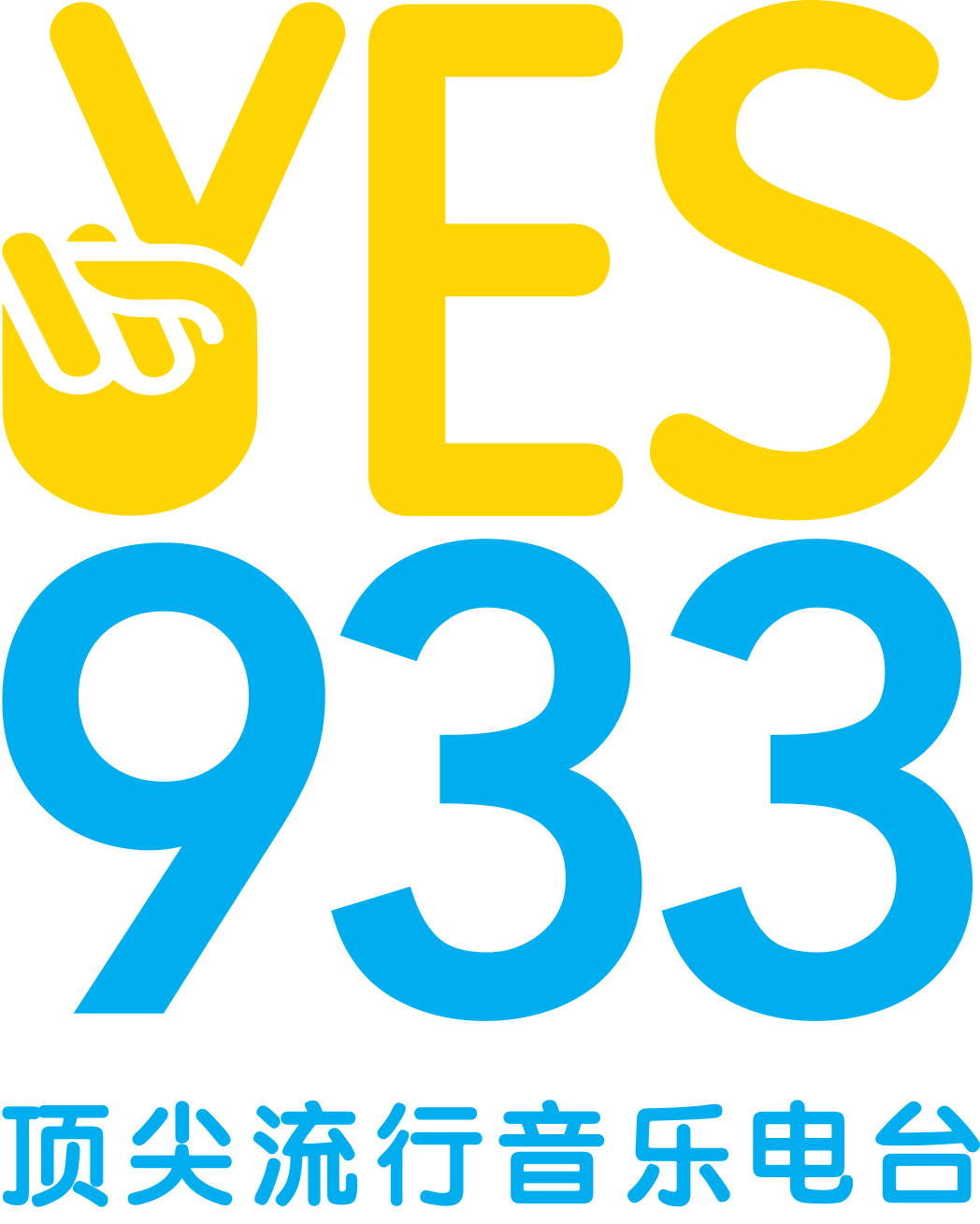 Y.E.S. 93.3FM
YES 933 is a leading music station that spins the latest mandopop hits and provides the most updated entertainment news.
YES 933 顶尖流行音乐电台,播出最多冠军中文流行歌曲和提供最及时娱乐新闻。